---
Forum Romanum, Temple of Saturn (497 B.C.), 1925
Photo: Kurt Hielscher

Forum Romanum, Temple of Saturn (497 B.C.), 11th of November 2016
Photo: Casper Molenaar
The differences between the impressive Temple of Saturn at the Forum Romanum in Rome in Italy between 1925 when Kurt Hielscher took his photo and 91 years later when I did are not as big as the changes in the 1500 years before. The original Temple of Saturn (497 BC) is one of the oldest temples in Rome and was rebuilt in 42 BC and again in the fourth century AD after a devastating fire, hence the inscription: "Senatus Populus Que Romanus Incendio Consumptum Restitvit," "Destroyed by fire, Restored by the Senate and the People of Rome." The temple housed the aerarium, where Romans' reserves of gold and silver were stored. It is truly an amazing place where history comes back to life, with only a small portion of imagination needed.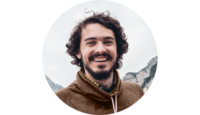 Adam Reiziger
Reiziger & Fotograaf

​Ik ben een wereldreiziger en natuurfotograaf. Sinds 2013 reis ik en schrijf ik over mijn avonturen. Veniam quis nostrum exercitationem ullam corporis suscipit laboriosam nisi ut aliquid ex ea commodi consequatur quis autem vel eum iure reprehenderit qui in ea voluptate velit esse quam nihil molestiae consequatur vel illum qui dolorem eum fugiat quo voluptas nulla pariatur at vero eos et accusamus et iusto odio dignissimos ducimus qui blanditiis praesentium voluptatum.